Your coffee adventure(s) start here.
Born in the mountains of Bozeman, Montana, we believe that coffee should fuel you to do the things you love. We've been fearlessly roasting specialty coffee since 2013 and it is our mission to provide a unique and excellent coffee experience. 
Enjoy a damn fine cup of coffee, gear up with our top of the line brewing equipment, or style your next quest with our custom swag. Looking to simplify your routine? Join our coffee subscription and receive handpicked, specialty coffee delivered straight to your door. Wherever life's adventures take you, Treeline has you covered.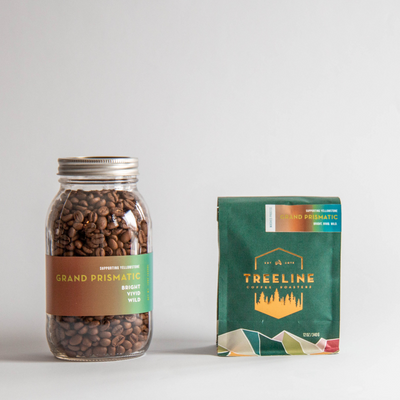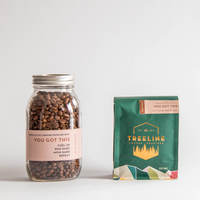 JOIN OUR
Coffee SUBSCRIPTION
Join today and customize your coffee subscription to meet your needs, perfectly. Your choice of specialty coffee will auto-magically show up on your doorstep at your desired cadence. It's easy as that.
Subscribe & Save
Not your average coffee roasting company
We fundamentally believe in transparency and honesty when it comes down to how we do things at Treeline. Based in Bozeman, MT. with adventurous spirits, we are passionate about our environmental commitment.
WHAT DOES THAT MEAN FOR YOU?
01. It means traceability of each bag of coffee back to its farmer.
02. It means drinking coffees that are sustainably grown by socially responsible farms.
03. It means getting your coffee served by baristas who have been trained in the art of Treeline and who are committed to providing you a welcoming and engaging coffee experience.
04. It means buying from a coffee company you can trust and drink really, really good coffee too.
Scroll below and see for yourself!
The Roasting Room
Order Ahead
Treeline at the Lark
Order Ahead
Treeline at Whole Foods
order ahead
Thoughtfully Sourcing
from our farmer friends
Discover the true meaning of 'farm to cup' by trying one of our relationship based coffees today.
SHOP coffee
It's not just our moms who think we're pretty great.
SBA Small Business Persons of the year 2022: Treeline Coffee owners Natalie Van Dusen and Deejay Newell
"For the 3 million tourists that visit Yellowstone each year, or the hundreds of thousands who camp, ski, and enjoy the Montana mountains, Treeline has a specialty coffee solution"
Bozeman's Choice: 2017, '18, '20, 21
Best of Bozeman: 2019 + 2020
★★★★★

If you enjoy specialty coffee and coffee shops with personality you will love this place. We instantly fell in love with the shop, its staff and customers, and the surrounding neighborhood. Looking forward to our next visit.
Co-Owner Deejay Newell
Named 20 under 40